1º de marzo
En 1917, nace Cliffie Stone, cantante, compositor, bajista y también líder de su propia orquesta. Conductor radial y televisivo y ejecutivo del sello Capitol

1950, nace Connie Eaton. Uno de sus grandes éxitos fue "Angel of the Morning", Nº 34 en 1970.

1966- Nace Clinton Gregory, violinista y cantante; entre sus éxitos se cuentan "If It Weren't For Country Music I'd Go Crazy", "Play, Ruby, Play" y "Satisfy Me (And I'll Satisfy You)"

1968, contraen matrimonio Johnny Cash y June Carter.

2 de marzo
1923, nace en Deep Gap, Carolina del Norte, Doc Watson, cantante, compositor guitarrista y banjista ciego. Participó activamente en los álbumes "Will the Circle Be Unbroken" de la Nitty Gritty Dirt Band, ganando siete premios Grammy.

1959, nace en Padukah, Kentucky, Larry Stewart, voz líder del grupo Restless Heart entre 1986 y 1991 y posteriormente solista, logrando el éxito "Alright Already," y luego vuelve a la banda cuando se reúnen en 1998.
En 1987, el sello Warner Brothers lanza al mercado el album "Trio", de Emmylou Harris, Dolly Parton y Linda Ronstadt. Amigas durante años y participantes mutuales en varios de sus álbumes, las cantantes decidieron editar este album con material inédito en los que variaban la voz lider y las otras hacian armonias vocales.

4 de marzo
En 1980, se estrena en Nashville la película "Coal Miner´s Daughter" (La Hija del Minero) basada en la vida de Loretta Lynn, interpretada por Sissy Spacek, quien gana el premio Oscar a Mejor Actuación Femenina por su interpretación. Coprotagonizan el filme Tommy Lee Jones, Levon Helm y Beverly D'Angelo, como Patsy Cline.

5 de marzo
En 1963 mueren en un accidente de aviación, tres figuras de la música country: Cowboy Copas, Hawkshaw Hawkins y Patsy Cline en un punto fulgurante de su carrera artística.
6 de marzo
En 1905, nace Bob Wills conocido como "The King of the Western Swing", cantante, compositor y violinista que junto a sus Texas Playboys fue figura preponderante en la definición de este subestilo que fusiona Country y Jazz. Entre sus éxitos se cuentan "San Antone Rose", "Faded Love" y "Ida Red". Fue incluido en el Country Music Hall of Fame desde 1968 y el Rock and Roll Hall of Fame en el 2007.

En 1964, nace el cantante y compositor Skip Ewing .

En 1983, nace CMT o Country Music Television, con sede en Nashville,TN., que trasmite 24 hs. al día música country.

7 de marzo
En 1944, nace Townes Van Zandt. En 1964 nace Jennifer McCarthy.
En 1983 nace TNN o The Nashville Network, cadena televisiva que emite solamente programas relativos a música country.
9 de marzo
En 1936, nace Mickey Gilley, dueño en los años 80 del gigantesco bar en Texas, "Gilley's" en donde se filmó la película "Urban Cowboy", protagonizada por John Travolta y Debra Winger. Es primo del roquero country Jerry Lee Lewis y del televangelista Jimmy Swaggart. Tuvo muchos éxitos en las listas country en los años 79 y 80, entre ellos "Stand by Me", "You Don't Know Me", "Window Up Above", "Don't All the Girls Get Prettier at Closing Time".
En 1948 , nace Jimmie Fadden, integrante de The Nitty Gritty Dirt Band, impulsores de las tres ediciones de "Will the Circle be Unbroken".

10 de marzo
En 1933 nace el conductor televisivo, Ralph Emery, responsable por muchos años del show Nashville Now. Su autobiografía, "Memories" fue Nº 1 en la lista de best sellers del periódico The New York Times.

En 1971 nace el cantante Daryle Singletary. Entre 1995 y 1998 grabó para Giant Records y tuvo éxios como "I Let Her Lie", "Amen Kind of Love" y "Too Much Fun".
11 de marzo
En 1939 nace Leonardo "Flaco" Jiménez el acordeonista de Tex-Mex integrante de The Texas Tornados y músico acompañante en decenas de otras ediciones discográficas. Ha trabajado mucho en el terreno country, colaborando con los Mavericks, Emmylou Harris, Dwight Yoakam, Buck Owens y muchos más. En 1986 ganó un premio Grammy por "Ay Te Dejo En San Antonio".
En 1955 nace Jimmy Fortune integrante de The Statller Brothers (que no son hermanos). Para el grupo compone éxitos como "Elizabeth", "Too Much on my Heart" y "My Only Love". Luego de que los Statler se retiraran como grupo, Fortune ha continuado con su carrera solista.
12 de marzo
En 1947 nace la cantante Karen Wheeler.

13 de marzo
En 1926, se casan Mother Maybelle y Ezra Carter, integrantes del trío "The Carter Family".

En 1930 nace Liz Anderson, cantante y compositora y madre de la también exitosa Lynn Anderson. Muchos artistas grabaron canciones de Anderson, especialmente Merle Haggard quien grabó "All My Friends (Are Gonna be Strangers)" y "I'm a Lonesome Fugitive".

En 1945 nace Michael Martín Murphey, artista principalmente que comenzó su carrera en el terreno country-pop pero que en los últimos tiempose se ha dedicado a la música Western. Entre sus éxitos se encuentran "Wildfire", "Carolina in the Pines", "What's Forever For", "A Long Line of Love" y "Never Giving Up on Love".

En 1975 se divorcian Tammy Wynette y George Jones.
14 de marzo
En 1954 nace Jann Browne, vocalista con el grupo Asleep at the Wheel entre 1981 y 1983 y posteriormente cantante solista.
15 de marzo
En Maynardville, Tenneessee, en 1927 nace Carl Smith, importantísimo solista en la década del 50, su carrera se extiende a los años 60 y 70. De 1952 a 1956, estuvo casado con June Carter, de cuya unión nació la cantante Carlene Carter. En 1957, contrae matrimonio con Goldie Hill.Entre sus éxitos se encuentran "Let Old Mother Nature Have Her Way", "If Teardrops Were Pennies", "Hey Joe", "Loose Talk", "Are You Teasin' Me?" y "It's A Lovely, Lovely World". Falleció el 16 de enero del 2010.
En 1931 nacen los LeGarde Twins. En 1947 nace el guitarrista Ry Cooder.

16 de marzo
En 1922 sale al aire, WSB , radioemisora pionera de la música country o hillbilly como se le llamaba por entonces.

En 1951 nace Ray Benson, líder del grupo Asleep at the Wheel. Por años se ha dedicado a popularizar el estilo country llamado Western Swing, además de incluir en su música toques de Boogie Woogie y Western Music.

17 de marzo
En 1952 nacen Susie Allanson y en 1955 nace Paul Overstreet. Allanson tuvo éxitos con "We Belong Together" , "While I Was Making Love to You", "Maybe Baby" y "Dance the Two Step" También logró éxitos con su version country de "Words" de los Bee Gees.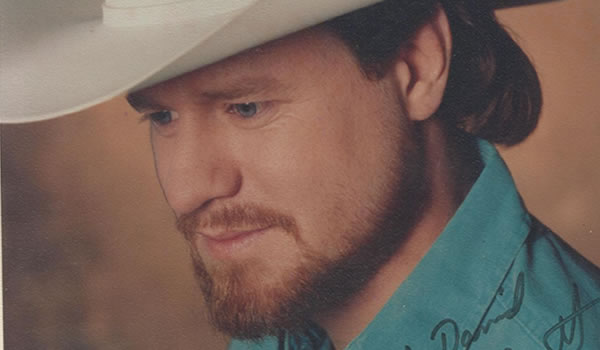 Overstreet es un exitoso compositor que ha escrito éxitos para las Judds, Randy Travis, Blake Shelton, Michael Martin Murphey y Keith Whitley, entre muchos otros. Como cantante, tuvo éxito con un dúo con Tanya Tucker ("I Won't Take Less Than Your Love") junto también a Paul Davis y fundó el trio SKO, logrando el Nº 1 "Baby's Got a New Baby". Su pase a RCA Records en 1988 le trajo éxitos como "Love Helps Those", "All the Fun", "Seein' my Father in Me" y "Ball in Chain"

18 de marzo
En 1911 nace Smiley Burnette.
En 1938 nace Charley Pride en Sledge, Mississippi. Ha sido uno de los más exitosos cantantes country "afro-americanos" con éxitos como "Just Between you And Me", "Is Anybody Goin' To San Antone", "Shutters And Boards" y "Honky Tonk Blues" entre muchos otros.
Durante sus primeros años fue ayudado por su amigo Willie Nelson para abrirse camino en el mundo musical en el Sur de Estados Unidos, donde el racismo persistía fuertemente. Originalmente pensaba ser beisbolista pero un accidente lo llevó a su segunda pasión, la música country.

20 de marzo
Es el cumpleaños de Ranger Doug, líder del grupo "Riders in the Sky" y además importante historiador de la música country, cuyo verdadero nombre es Douglas B. Green.
En 1937 nacen el eximio guitarrista, compositor, cantante y actor Jerry Reed y Tommy Hunter.
Reed fue un eximio guitarrista y buen actor, participando en filmes como "Dos Picaros con Suerte" (Smokey & The Bandit). Entre sus éxitos se cuentan "Eastbound & Down", "The Bird" y "When you're Hot, You're Hot".

En 1939 nace Don Edwards, una de las principales voces de la música Western moderna.
22 de marzo
En 1952 fallece Uncle Dave Macon y en 1955 nace el cantante James House.

23 de marzo
En 1868 nace uno de los principales violinistas de la Música Country, "Fiddlin´" John Carson.

En 1913 nace el compositor y productor Jim Anglin.
En 1960 nace George Fox.
En 1983, se casan Toby y Tricia Keith .
24 de marzo
En 1947 nace Peggy Sue. En 1958 Elvis Presley ingresa al ejército para cumplir con el servicio militar obligatorio.
25 de marzo
En 1938 nace el cantante y actor Hoyt Axton.
En 1971 se certifica como Disco de Oro, "Rose Garden" de Lynn Anderson .
26 de marzo
En 1942 nace el cantante, productor y compositor Larry Butler.
En 1950 nace Ronnie McDowell. Saltó a la fama como la voz de Elvis Presley en el filme que en 1977 hiciera John Carpenter y protagonizara Kurt Russell. Entre sus éxitos se encuentran "Older Women", "You're Goona Ruin my Bad Reputation" y "It's Only Make Believe". Se ha especializado en Rockabilly y un country con claro corte retro.

En 1953 nace Michael Bonagura, integrante de Bailley & The Boys.
En 1955 nace Dean Dillon, cantante y compositor, muchos de cuyos éxitos han sido grabados por George Strait. Entre sus propias grabaciones se encuentran "Holed up in Some Honky Tonk".

En 1956 nace Charly McClain. Fue una exitosa vocalista en los años 80, con temas como "Who's Cheatin' Who", "Sleepin' With the Raio On" y "Radio Heeart". A fines de los 80, cuando su popularidad comienza a decaer, decide retirarse del mundo del espectáculo para dedicarse a su familia.

En 1968 nace Kenny Chesney. Con 29 Nº s 1 en su haber, Chesney es uno de los más exitosos artistas de los años 2000 habiendo ganado el mayor premio de la Country Music Association, el de Entertainer of the Year, en los años 2004, 2006, 2007 y 2008. Entre sus éxitos se encuentran "Fall in Love", "Grandpa Told me So", "When I Close my Eyes", "Back Whee I Come From" y "She's Got it All".

27 de marzo
En 1936 nace David Rogers.

28 de marzo
En 1941 nace Charlie McCoy el intérprete de armónica más famoso en la música Country.
En 1954 nace la archifamosa y multipremiada Reba McEntire, exitosisima cantante y actriz.

29 de marzo
En 1909 nace "Moon" Mullican, pianista que influenciara entre otros, a Jerry Lee Lewis.
En 1969 nace Brady Seals.
30 de marzo
En 1942 nace Bobby Wright. En 1955 nace Connie Cato.

31 de marzo
En 1928 nace Lefty Frizzell, uno de los vocalistas más influyentes de la Música Country, que se paseó del sonido Nashville Sound al más puro Honky Tonk. .
En 1933 nace Anita Carter.
En 1934 nace el cantante y compositor John D. Loudermilk.

Julio Cavallaro/Raúl Tejeiro
inicio / home