1º de agosto
1927, la legendaria familia Carter comienza a grabar en Bristol, Tennessee.

2 de agosto
En 1910, nace Hank Cochran, legendario compositor de clásicos como"I Fall To Pieces", gran éxito de Patsy Cline, "You Comb Her Hair" para George Jones y "A Little Bitty Tear" para Burl Ives.

5 de agosto
En 1934 nace en Woodland, Alabama, Vern Gosdin, apodado "The Voice". Entre sus éxitos se encuentran "Till the End", "Mother Country Music", "Chiseled in Stone", y también Sammi Smith en Orange, California en 1943, quien en 1970 ganó el premio a Canción del Año de la Country Music Association. por su magnífica versión del clásico de Kris Kristofferson, "Help Me Make It Through The Night."

7 de agosto
Nace en 1927 Felice Bryant, quien junto a su esposo Beaudleaux Bryant conformó una de las duplas de compositores más importantes en el género Country y en Rock.


En 1942 nace B. J. Thomas en Hugo, Oklahoma aunque fue criado en Rosemberg, Texas. Billy Joe es recordado por el clásico tema del filme Butch Cassidy, "Raindrops Keep Falling on my Head", compuesto por Burt Bacarach, aunque continuó su éxito en las listas country con tres Números 1s: "Hey, Won't You Play Another Somebody Done Somebody Wrong Song", "Whatever Happened to Old-fashioned Love" y "New Looks From an Old Lover", además de su dúo con Ray Charles, "Rock'n'Roll Shoes". Los invitamos a leer una entrevista exclusiva para nuestra asociación, haciendo click aqui.
En 1950 nace Rodney Crowell en Houston, Texas. En 1988 logra cinco Nºs 1 de su album "Diamonds & Dirt." Ha compuesto y producido exitos para su ex-esposa Rosanne Cash, Waylon Jennings, Willie Nelson, John Schneider, Emmylou Harris, Crystal Gayle y muchos más, además de haber sido miembro de la Hot Band de Emmylou Harris.
8 de agosto
Nacen dos leyendas de la Música Country: Webb Pierce (West Monroe, Louisiana) y Mel Tillis (Tampa, Florida). Prolíficos compositores juntos e independientemente, Pierce logró 13 Números 1 en las listas country de Billboard, mientras que Tillis, aún siendo tartamudo, llegó al primer puesto en seis oportunidades.
Entre los clásicos compuestos por Tillis se encuentran "I Ain't Never", "Good Woman Blues", "Southern Rains" y "Coca Cola Cowboy". En el año 2012, el entonces Presidente Barack Obama le otorgó la Medalla Nacional de las Artes por su contribución a la música.
Por su parte, Pierce compuso clásicos como "Slowly", "I Don't Care" y "There Stands the Glass". Su clásico "In the Jailhouse Now" estuvo 21 semanas en el puesto Nº 1 en 1955.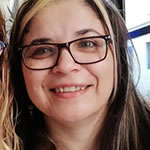 El 8 de agosto, nace en Rocha,
Fabiana Rodríguez,
docente de line-dance en Montevideo, Uruguay, donde enseña este tipo de baile country desde el año 2009, habiendo participado en diversos eventos a nivel nacional e internacional, programas televisivos, festivales, siempre acompañando a bandas junto al grupo Blue Jeans que ella lidera.
Es además, la única uruguaya integrante de la prestigiosa
Line Dance Association
que reúne a docentes del mundo entero.
9 de agosto
Nace el cantante y compositor Merle Kilgore, luego dueño de una empresa de música.

10 de agosto
Nacen Jimmy Martin (1927), una de las voces más importantes del Bluegrass y Jimmy Dean (1928), exitoso cantante y empresario. Su mayor éxito fue "Big Bad John".

11 de agosto
En 1946 nace John Conlee, exitosos intérprete a fines de los años 70 y principios de los 80, con 7 números 1 entre los que se cuentan "Rose Coloured Glasses".

Ese día pero en 1972, Elvis y Priscilla Presley presentan sus papeles de divorcio.

12 de agosto
Nacen dos leyendas del sonido country: Buck Owens, en Sherman, Texas , en 1929 y Porter Wagoner, en 1930 en West Plains Missouri. Owens logró modelar el llamado "Sonido Bakersfield" o Honky Tonk de California, con mucha guitarra rítmica y a pedal, llegando al primer lugar de las listas country en 21 oportunidades. Entre sus clásicos se encuetran "Together Again", "Tiger by the Tail", "Cryin' Time" y "Foolin' Around". Luego de años de retiro del mundo musical, volvió al ruedo country junto a Dwight Yoakam para el Nº 1 "Streets of Bakersfield" en 1988.

Por su parte, Wagoner ganó el premio de la CMA a mejor dúo con Dolly Parton en 1968, 1970 y 1971. Entre sus éxitos se encuentran "Misery Loves Company", "Green, Green Grass of Home", "Carrol Country Accident" y "A Satisfied Mind". Fue elegido al Salón de la Fama de la Música Country en el año 2002.

13 de agosto
En 1924, Vernon Dalhart graba "The Prisoner's Song", la primer canción country que llega al millón de copias de venta.


15 de agosto
En 1925, Rose Maddox, quien alternaría su música entre el country y el rock. También Bobby Helms, pero en 1933, cuyo clásico "Jingle Bell Rock" todavía sigue sonando cada Navidad en todo el mundo.

16 de agosto
En 1977 fallece Elvis Presley.

20 de agosto
En 1924 nace Jim Reeves en Galloway, Texas. Logró 11 Números 1 fue incluído en el Salón de la Fama de la Música Country (Country Music Hall of Fame) en 1967 por su contribución al género. Entre sus éxitos se cuentan "He'll Have to Go", "Four Walls" y "Gentleman Jim". Su música se caracteriza por pertener principalmente al sonido Countrypolitan/Nashville Sound. Nacen también Justin Tubb -hijo de Ernest Tubb- en 1935 y Rudy Gatlin -miembro de la Gatlin Brothers Band- en 1952, mientras que fallece Leon McAuliffe en 1988.
21 de agosto
En 1938 - Nace Kenny Rogers en Houston, Texas. Uno de los más exitosos artistas Country-pop de todos los tiempos, además de actor, fotógrafo, empresario dueño de restaurantes y hoteles. Se le conoce por el apodo de su mayor éxito: "El Jugador". Logra 21 Nºs 1, entre ellos "Love or Something Like It", "Coward of the County", "Lucille", etc. Grabó dúos con Dolly Parton, Dottie West, Kim Carnes, Sheena Easton, Ronnie Milsap y Travis Tritt, entre otros.
Kenny Rogers en concierto
27 de agosto
En 1927 nace Jimmy C. Newman, en High Point, Louisiana. Uno de los mayores exponentes del sonido Cajun.

30 de agosto
En 1919, nace Ellen Muriel Deason, mejor conocida como Kitty Wells en Nashville. Una de las vocalistas femeninas más exitosas, es recordada por su clásico "It Wasn't God Who Made Honky Tonk Angels", que se mantuvo seis semanas en el primer puesto en 1952. Fue incluida en el Country Music Hall of Fame en 1976 y se le brindó el Grammy especial por su carrera -Lifetime Achievemente Award- en 1991. Se le conoce como la Reina de la Música Country.
Raúl Tejeiro